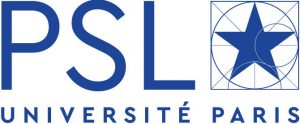 Latest news
No housing available for less than 600€/month for Dauphine.
Before filling out the housing application form and paying the 49€ fee (non-refundable), please make sure that the PSL Housing Service is your priority contact – CLICK HERE
Please note that the following profiles are not managed by the PSL Housing Service:
– Students whose academic registration does not depend on a PSL institution
– Students aged 30 and over
– Student enrolled in a continuing education program
– Students looking for short-term housing (less than 6 months)
Submission of a housing application does not result in an automatic and immediate allocation.  An offer of accommodation is conditional on the student's profile, the location of institution and the vacancy of accommodation at the time of request.
Contact: logement.housing@dauphine.psl.eu